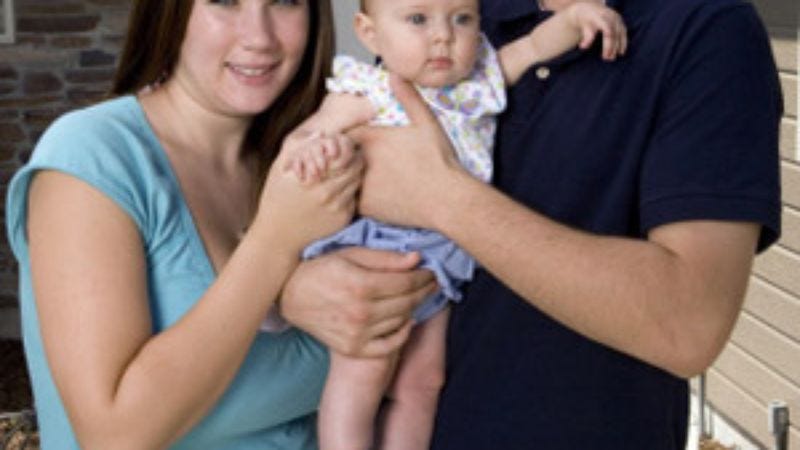 TV Reviews
All of our TV reviews in one convenient place.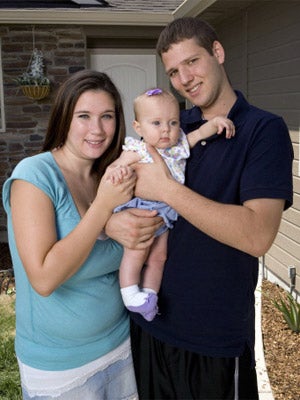 At the start of last night's premiere episode of The Baby Borrowers, long before the fleet of new Hondas simultaneously pulled into the driveways on some cul-du-sac in Fakeland, USA, a voice reminded the audience that this was a reality show with a greater purpose. Yes, they were giving infants, then toddlers, then preteens, then teens, and then (dun dun dun) the elderly to 5 teenage couples to care for, but there are "no prizes, no eliminations, just a great big dose of real life." Well, as real as life can get when NBC sets you up in what looks like the development from The Truman Show, hands you a rented baby, has you shadowed by a "professional nanny" in case anything goes really wrong, and watched by the owners of said baby via monitor, in case they want to pop in and tell you what a bad fake parent you are. (They, however, are great parents: vigilantly watching the monitors to make sure their offspring are well taken care of by the reality show contestants they temporarily signed them away to in exchange for a modicum of sad fame and an undisclosed amount of money.)

On last night's episode, one of the mothers (aka a baby owner) stormed over to the "house" of Kelsey and Sean (aka, two of the baby renters. Actually, they're more like baby subletters; NBC is the baby renter) to admonish them for calling her infant daughter "it." "That's a little girl," she reminded them. Sean explained that he was kidding when he called the baby "it." But, really, in the context of this show he can hardly be blamed for thinking of the infant as a thing–this crying, pooping, drooling object brought in by a third party to teach him a lesson.

So what is that lesson? Parenting is hard. Babies can be difficult. Being spit up on is not fun. Being a responsible grown-up can really suck sometimes. Unfortunately, while all these things may be true, and while they all may even be important lessons for teenage couples itching to get pregnant to learn, they're all incredibly boring to watch. The mundane details of taking care of a baby are just that: very, very mundane. And watching naive 19-year-olds wince at the smell of a dirty diaper loses what minimal entertainment value it had by the second time you see it, not to mention the 8th time. Put simply: watching Baby Borrowers is actually about as much fun as taking care of a screaming infant (rented, sublet, or owned) for an hour.

"It's not TV, it's birth control," goes the NBC tagline for the show. But it could also be "It's not TV, it's a sleeping pill."

Grade: C

Stray Observations:

—I wonder if actual birth control was provided to the teenage couples in the Ikea nightstands of their pre-fab houses. All of the couples said it was their first time living together. Think of how embarrassing it would be for NBC if one of the couples walked away from the "Here's Why You Shouldn't Get Pregnant" show pregnant.

—The biggest question at the center of this show, "Why would anyone rent out their baby for a reality show?" went unanswered. Well, one baby-owner did say that she wanted to do the show because she herself was a teenage mother and she wished she knew then what she knows now. Awww. Mommy's little regret.

—Most annoying couple (tie): Daton (yes, that's a name, not a IT services company) & Morgan, the orange-hued surfing couple, and Austin & Kelly, the whining "preppy" couple.

—The cheeseball opening sequence to this show is what I imagine they show you on loop at a cult reprogramming session in order to break your brain.