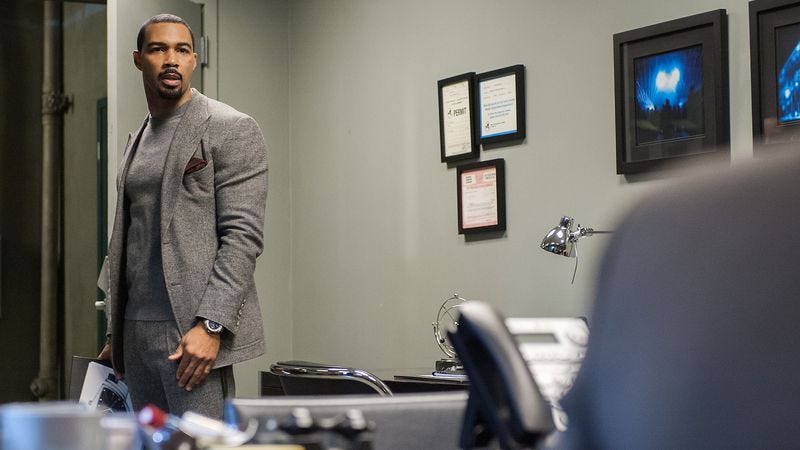 Top pick
Power (Starz, 9 p.m., Saturday): Ghost's people are turning up dead, Angela's investigation is closing in, and, with this being the season two finale of this surprise hit crime drama, Joshua Alston is prepping himself for some serious twists. Maybe a cliffhanger. He's really not ruling anything out at this point, although, based on last week's review, he thinks it unlikely that the whole "gangster and federal agent" love story is going to have a happy ending:
It's safe to say following the aptly titled "Time's Up" that there's no longer such a relationship as "Jamie and Angela." In truth, that relationship has never existed except in the lovesick minds of Ghost and Angela, who have done their damnedest to keep their sandcastle intact in spite of the rapidly rising tide. They've supported each other in maintaining the shared delusion, as crumbling couples are wont to do. Invariably, one of them is moon-eyed while the other has serious reservations, and as long as there's a cheerleader between them, they're able to keep moving forward. That game won't work anymore.
Also noted
Wet Hot American Summer: First Day Of Camp (Netflix, 1 p.m., Saturday): Summer may not be over, but all joy is, as this deliriously delightful prequel series wraps up with Joshua Alston's final review. He was sad about it, but then remembered that it just makes sense to rewatch the original movie right after.
Hannibal (NBC, 10 p.m., Saturday): The Tooth Fairy has been tipped off about Will's family, which, with a full moon coming up, probably does not mean he's planning to send them a nice fruit basket. Meanwhile Hannibal continues to wreak as much havoc as a homicidal genius locked in a mental institution can, which, Molly Eichel concedes, is kind of a lot, really.

Elsewhere in TV Club
In this week's AVQ&A, AV Clubbers bring the concentrated funny, plucking out the five funniest minutes, of anything, they've ever seen. Then Gwen Ihnat goes back to YA literature before YA was cool, examining the novel that became the original Freaky Friday in her Page To Screen feature. And now that Wet Hot American Summer: First Day Of Camp is over, don't forget our exhaustive two-part Inventory running down every possible reference and in-joke we could spot.
What else is on
Demetri Martin: Live (At The Time) (Netflix, 3:01 a.m., Friday): Presumably, standup comic and former Daily Show "Senior Youth Correspondent" Martin didn't join in on the alumni group hug at Jon Stewart's last show because he was working on this, his new comedy special. Here's the preview (which contains quirky swear words):
Dinotrux (Netflix, 3:01 a.m., Friday): The premiere of an animated series about half-dinosaur, half-trucks is based equally on Chris Gall's children's books and that dream you had when you were six.
Defiance (Syfy, 8 p.m., Friday): Because the city of Defiance, née St. Louis, doesn't have enough trouble with aliens coming from the sky, now there's something stirring in the mines under the streets.
Killjoys (Syfy, 9 p.m., Friday): They're sexy, they're space bounty hunters, and they think they've finally turned the tables on Dutch's mysterious nemesis Khlyen. Or have they? (They probably haven't.)
The 40-Year-Old Virgin (TBS, 9 p.m., Friday): Who wants to watch the TV edit of The 40-Year-Old Virgin! [Rips Steve Carell's chest hair out] "Darn it!" "Shucks!" "Kelly Clarkson!" "Owie!"
Food To Get You Laid (Logo, 9:30 p.m., Friday): So, eggs then? Oh, wait—that'd be foods that were laid. This is a reality show about dudes trying to score by showing they have basic cooking skills. Apologies.
Dark Matter (Syfy, 10 p.m., Friday): The amnesiac space travelers take on a dangerous heist. The fact that a second gang of mercenaries is after the same booty is a problem, especially considering that the second group knows their own names and everything.
Strike Back (Cinemax, 10 p.m., Friday): The burly, heavily armed lads of Section 20 discover that someone in the British embassy may not, in fact, be on the up-and-up. Just an educated guess, but their response is not one of subtle diplomacy.
Sugar Babies (Lifetime, 8 p.m., Saturday): This TV movie finds the Lifetime sweet spot where women are both devious and victimized, as a financially strapped college student lets a rich British dude buy her things—only to find out that she should never trust men. And that men should never trust women. Television for women, everybody!
Cedar Cove (Hallmark, 8 p.m., Saturday): Andie MacDowell's Olivia ends up taking a family member to court, which seems like a slam-dunk for Olivia, being a judge and all. Whatever happens, she'll definitely have some nice, soothing herbal tea afterward.
Mythbusters (Discovery, 9 p.m., Saturday): These guys can bust all the Hollywood gun myths they want in this episode, but no one—no one—can dispute that Chow Yun-Fat can actually slide down a bannister firing two pistols simultaneously.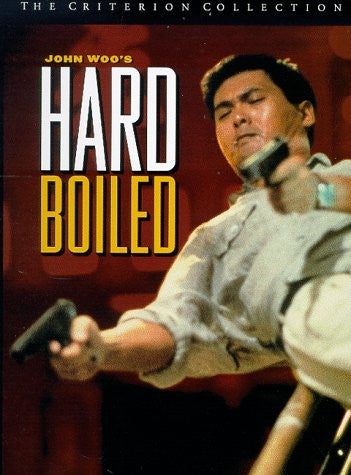 Hell On Wheels (AMC, 9 p.m., Saturday): Strangely, unrest erupts in Chinatown, a densely packed shantytown filled with exploited immigrants essentially enslaved to build the railroad. Meanwhile, Cullen fights the Swede—possibly the whitest conflict imaginable.

Fox Fall Previews: Scream Queens, Minority Report, Rosewood, Grandfathered, The Grinder (Fox, 11:30 p.m., Saturday): Fox asks you to speed date its new fall shows by watching six minutes of each in rapid succession, hoping you won't then go on Twitter to tell your friends how it's just not going to work out with most of them.
The sports
Golf: PGA Championship (TNT, 2 p.m., Friday & 11 a.m., Saturday)
Little League Baseball: Regional Semifinals (ESPN, 7 p.m., Friday & 1 p.m., Saturday)
Rogers Cup Tennis (ESPN2, 7 p.m., Friday & 1 p.m., Saturday)
Auto Racing: Global RallyCross Championship (NBC, 3 p.m., Saturday)
Baseball: Angels At Royals (Fox Sports 1, 7 p.m., Saturday)
P&G Championships (NBC, 8 p.m., Saturday): Gymnastics, people.
Baseball: Nationals At Giants (Fox Sports 1, 10 p.m., Saturday)
In case you missed it
Difficult People: Alexa Planje pulls double duty this week with reviews of episodes two and three of Billy Eichner and Julie Klausner's painfully funny Hulu sitcom.