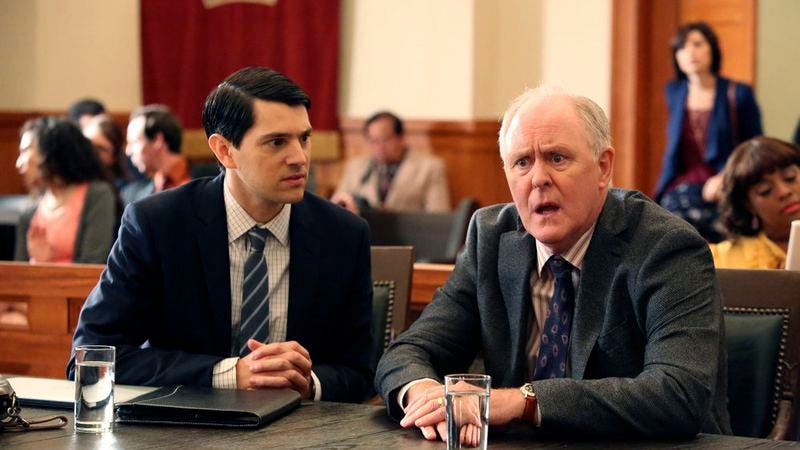 Here's what's up in the world of TV for Tuesday, March 14. All times are Eastern.
Top Pick
Trial & Error (NBC, 10 p.m.): A show-length parody of a Making A Murderer-type docuseries is ambitious for NBC, but given the creative success of The Good Place, we're not ruling out high-concept comedies from the network these days. This one stars John Lithgow as a poetry professor suspected of killing his wife, and, yes, it's supposed to be funny. Erik Adams argues that it "never comes across as cold-blooded, because it sets the action within a cartoonish community on the level of Springfield or Pawnee." Will Harris will have weekly reviews.
Regular Coverage
New Girl (Fox, 8 p.m.)
The Flash (The CW, 8 p.m.)
DC's Legends Of Tomorrow (The CW, 9 p.m.)
This Is Us (NBC, 9 p.m.)
The Americans (FX, 10 p.m.)

Wild Card
The Mindy Project (Hulu, 3:01 a.m.): Mindy has a particularly bold episode set to debut today. The installment finds the titular character waking up as a white dude played by Veronica Mars' Ryan Hansen.