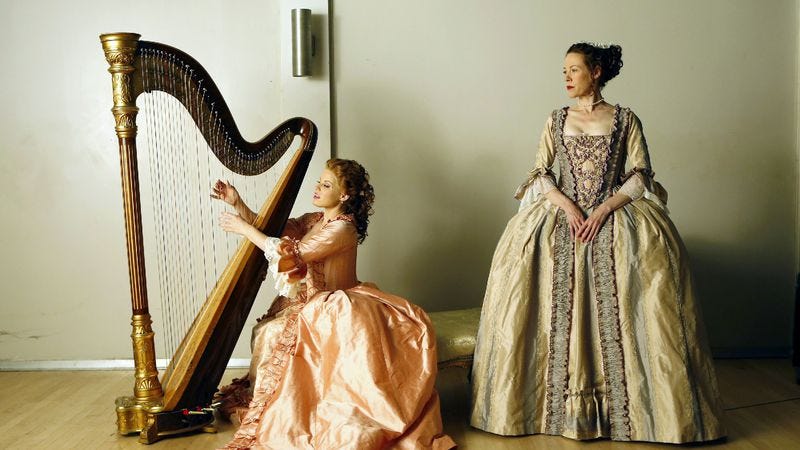 Here's what's up in the world of TV for Tuesday, March 12. All times are Eastern.
TOP PICK
Smash (NBC, 10 p.m.): When it comes to determining what shows receive weekly coverage, we at TV Club seek to cover only the most essential programming television has to offer. (And the occasional Vikings.) That descriptor is getting harder and harder to apply to Smash as its ratings plummet and the show itself fails to live up to its full potential. So savor Noel Murray's thoughts on the show—they could soon be out of your life, prompting a mixture of sadness, longing, and relief that you won't know how to handle until you belt out all of those feelings in a Dream Theatre all your own.
---
REGULAR COVERAGE
Justified (FX, 10 p.m.): It's Harlan-ball Run, as Raylan, Boyd, and Theo Tonin's Motor City mobsters all vie for the big prize of bagging Drew Thompson. If this episode doesn't feature a pursuit involving a souped-up ambulance, Noel Murray's going to be mighty sore about it.
Cougar Town (TBS, 10 p.m.): It would appear that Andy's run for mayor panned out well—in that TV Guide refers to him as "new mayor Andy." And here we thought Ryan McGee was the mayor of Cougar Town.
---
TV CLUB CLASSIC
The Shield (11 a.m.): There might be something fishy going on within Vic Mackey's Strike Team—and David Aceveda is ON IT! Brandon Nowalk swears he's no dirty snitch.
Home Movies (1 p.m.): Oh, it looks like we'll have to complete our fight with "Hiatus" and "Business & Pleasure" without weapons. You mean a battle of wits? Close: We fight… with jazz! Skip-bop-skeedle-dip-do-dow-dow-Erik-Adams-zip-zap-zop-shaba-doo-hey-now-now-shabazz-shalam.
---
WHAT ELSE IS ON
Hell's Kitchen (Fox, 8 p.m.): How much additional footage of Gordon Ramsay screaming at people does the world need? "Two more seasons!" Fox enthusiastically replies, "kicked off by two hours that preempt all your favorite Tuesday-night comedies!"
Apocalypse 101 (National Geographic, 10 p.m.): Hands On Doomsday Preppers, essentially, where the employees of a survivalist-goods store train their patrons in the ways of post-cataclysm living and profiting from paranoia.
Preachers' Daughters (Lifetime, 10 p.m.): What colorful bands of rednecks were to TV programming in 2012, the eccentric families of clergy are to 2013. Molly Eichel can't understand why so many new shows like this are being pumped out when there are five perfectly good seasons of Amen ripe for the re-running.
Dead Of Night (ID, 10 p.m.): The première of this new true-crime series—which focuses on nocturnal wrongdoing—boasts one of our favorite episode titles of the year: "Empire State Of Murder." Possible future installments: "Suspicious Murders," "Always On My Murder," "Murder Playing Tricks On Me," "Murder Games," and "Where Is My Murder?"
Great Expectations (1998) (Sundance, 8 p.m.): It's late-'90s update night on cable! First, Ethan Hawke and Gwyneth Paltrow find some modern-day Dickensian angles in this Alfonso Cuaron-directed adaptation…
She's All That (Style, 9 p.m.): …and then Freddie Prinze Jr. removes Rachael Leigh Cook's glasses to reveal there's a high-school-set version of Pygmalion hiding under there.
NHL Hockey: Bruins at Penguins (NBC Sports, 7:30 p.m.): Only one team has lost fewer games this season than the Boston Bruins—and that team went without a regulation loss for the first 24 games of the season. The Bruins head to Pittsburgh to play a Penguins squad with the second most wins in the NHL.
---
IN CASE YOU MISSED IT
Dallas: Who eulogized J.R.? Why none other than Phil Dyess-Nugent, who paid his last respects to one of TV's all-time greatest characters last night.