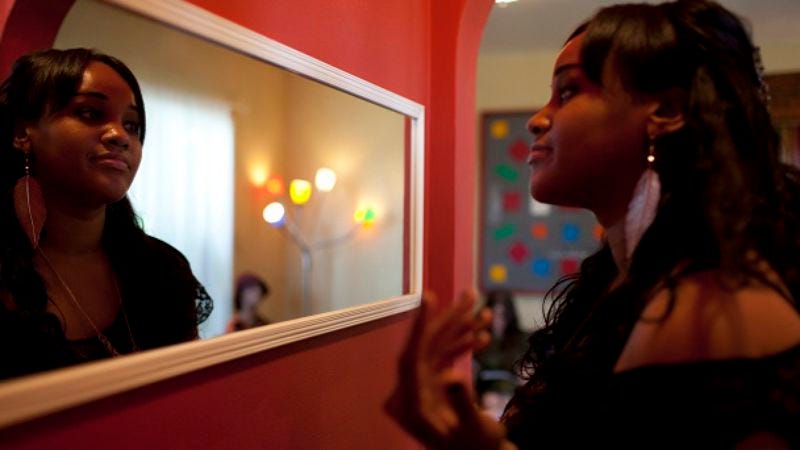 TV Reviews
All of our TV reviews in one convenient place.
MTV's specialized line of docu-soaps—"reality shows" seems too dignified a term for most of them—come in two flavors: contrived alternate-universe fantasies in which pampered dopes and oafs with funny comic-book names like Snooki and Spencer Pratt make asses of themselves for a devoted audience that I can only hope watches the shows while drunk, and the ones depicting the hardships of low-income teenage moms, which have at least one foot in sociological documentary. Chelsea Settles has some claim to being a little bit of both. Our heroine, Chelsea, is 23-years-old and black, and feels that she's spent her whole life letting her weight define her: when we meet her, she tips the scales at 324 pounds. Chelsea lives in Uniontown, Pennsylvania with her ailing mother, but she's studied fashion and dreams of making it in the style industry in Los Angeles. But in this economy, in this age of diminished expectations, how can she even hope of getting out there to the West Coast? If only a TV production crew would pick her introduction letter out of the pile and take a shine to her…
The first thing you notice, very early into the first episode of Chelsea Settles, is that it's very hard not to take a shine to Chelsea. The phrase "such a pretty face", might have been invented for her, though in her case, it doesn't seem condescending or back-handed. Talking about her dreams and aspirations, she's warm and upbeat, with a strong inner glow. I never thought I could have so much respect for a person while listening to her explain why Kim Kardashian is her hero. ("No one ever believes me when I say that," she laughs. That be said, she makes a pretty good case.) Sometimes, she feels depressed and talks about how hopeless it all is and how she shouldn't even be on TV, but she appears to recover quickly. The editing might have something to do with that, but it probably also has something to do with years of practice and a belief that people are already turned off by her physical condition and will be that much quicker to decide they don't want to be around her if she seems like a tearful drag.
Actually, Chelsea's shape isn't much of an issue for the viewer, except for  the trip to a doctor who informs her that she's "morbidly obese" and warns her that if she doesn't change her ways, she faces an increased chance of "an early death." And there's no getting around the fact that her weight may present an even greater challenge in both L.A. and the fashion industry than it does in a place like Uniontown. Just as a camera subject, though, she looks great, with her big smiles and sunny demeanor, and a rear view that could get Robert Crumb on the next plane. The camera loves her. Hell,  the camera practically shuffles its feet awkwardly and asks if she lives around here much. It also approves of her best friend and cousin, Jarel, who is himself no stranger to the Big and Tall section, and who takes to the position of sidekick as if he'd been mentored for it by Samwise Gamgee.  Chelsea's sheer, telegenic likability goes a long way towards carrying a show that could easily feel exploitative and cruel if it ever looked as if there was a joke going on that the star wasn't in on.
Although "Settles" is Chelsea's last name, the title has a double meaning, given that Chelsea has spent so much time trying to protect herself from disappointment and hurt by, well, settling. "I like putting colors together and mixing different styles," she says, while we see her throwing a look together for a customer in the store where she works. "I like dressing up people with really nice body shapes that I would like to have, because I often dream about wearing those sizes, so it's like a chance to play dress-up." At the start of the show, at least, Chelsea also has a boyfriend, Rory, her self-described "first love." She claims to like him because, basically, hey, who else could want her? There's trouble in paradise, though. Rory is in the military and is stationed at Fort Campbell. The long-distance thing makes for problems, she says. For one thing, she thinks it helps to account for why he cheats on her. I hadn't even laid eyes on Rory yet, but at this point, I was already emulating Chelsea by trying to imagine a good new look for him. It involved his feet sticking out from beneath an overturned semi truck.
Would that ignoring Rory's sorry-ass text messages were all that it took to get and stay empowered. Chelsea doesn't get out much, a major tragedy, considering that her glow could have lit up New York City during the last blackout, because, despite her dreams of dressing to the nines and introducing a little style to the streets of Uniontown, she's afraid that she'd just be asking for trouble, that people would make notice her and make fun of her weight. She makes an exception, though, for Jarel's birthday. The exception turns into a primal nightmare when she's denied entrance to the club. Jarel is too intent on showing off his terrifying dance moves to hear his phone ring. As she's walking back to her car, tall drunken insects with big milky spots over their faces taunt her with such peerless witticisms as, "You're fat, bitch!" It's a shame that those protective blotches have to be on their faces, when it would make so much more sense for MTV to punch up their addresses and descriptions of their cars on the screen, so that right-minded locals and anyone just passing through would know whose tires to slash. One of the sponsors whose commercials are shown throughout Chelsea Settles is T-Mobile. Maybe somebody there could develop some kind of skank-seeking app.
Like its star, Chelsea Settles is realistic about the road ahead but is mostly upbeat. There's a funny sequence involving Chelsea's first stumbling attempts to eat healthfully and her family's equally stumbling attempts to encourage her. She and Jarel go to a grocery store and buy some root-like object ("I think this is what skinny people eat.") that looks as if it was ejected from a swamp after all the other roots and shrubs took a vote. The verdict: "They have to be really unhappy in L.A." Chelsea Settles has some of the problems that plague all these faking-the-real shows. (People keep sitting down to dinner and announcing to the other person at the table that there's something important they need to talk about, and the one thing nobody ever says is, "Well, that would account for the presence of the camera crew.") But it's amazing how much easier the format is to take when you actually have someone worth watching and rooting for at the center. It's the rarest virtue in reality TV, because it's the one thing that can't be faked,