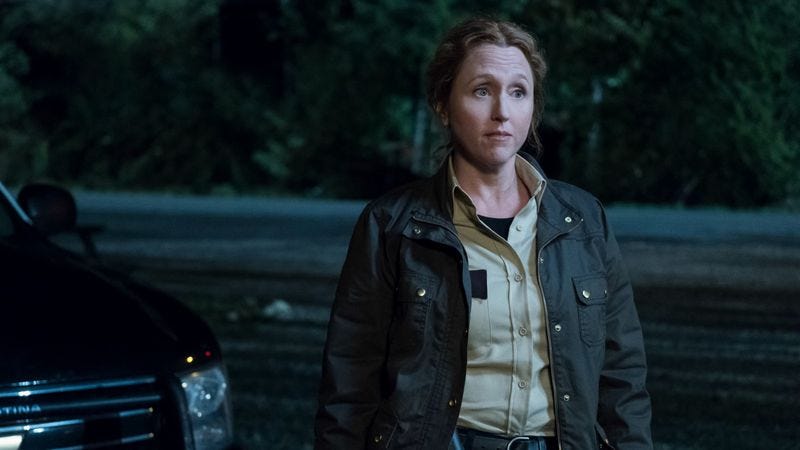 Here's what's up in the world of TV for Monday, March 13. All times are Eastern.
Top pick
Bates Motel (A&E, 10 p.m.): As Alex McLevy has made abundantly clear, you don't have to have watched the preceding four seasons of Bates Motel to get hooked on its final outing. That neon vacancy sign beckons everyone, even those who've only watched the original film. In "Hidden," Norman (Freddie Highmore) will learn "who he can rely on as he attempts to protect his secrets." Tell us more: "Romero struggles to find safety." That is intriguing, as well as the fact that Max Thieriot, who plays Dylan Massett, directed this episode. We'll find out how well he pulls off double duty later tonight.
Regular coverage
WWE Monday Night RAW (USA, 8 p.m.)
Humans (AMC, 10 p.m.): Episodes five and six will air back to back tonight, as will the penultimate episode and finale next week. How efficient—that must mean this is probably a synth trick.
Wild card
Americans Underground: Secret City Of WWI (Smithsonian Channel, 8 p.m.): Doomsday preppers have nothing on the underground cities that were built during World War I. Soldiers from both the Allied and Central Powers went below the trenches they'd dug in France, where they vented through graffiti and left behind artifacts. Nearly a century later, these subterranean "villages" remain intact, and Jeff Gusky takes viewers on a tour in Americans Underground: Secret City Of WWI. Gusky, a photographer, explorer, and medical doctor, first learned of their existence from landowners who are trying to preserve them. Get your first look tonight.