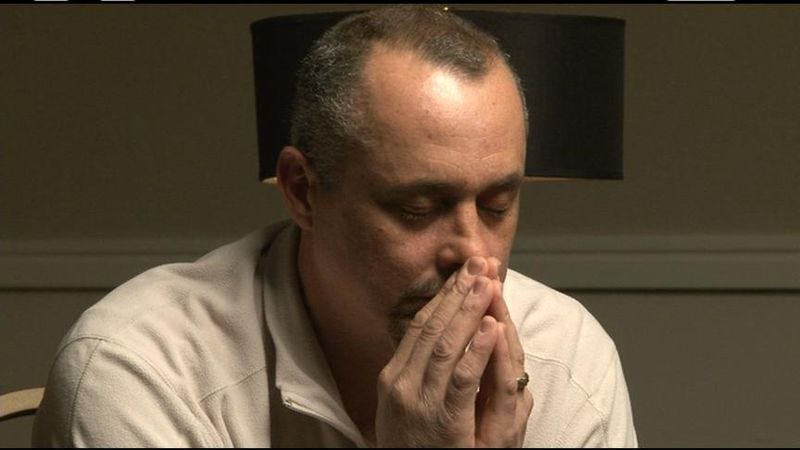 Here's what's up in the world of TV for Thursday, July 18. All times are Eastern.
TOP PICK
Intervention (A&E, 9 p.m.): After staging more than 200 interventions—with 156 of the show's subjects remaining sober, by the network's count—A&E cuts off the supply to this coincidentally habit-forming docuseries tonight. Fitting for the show's low-premise/high-stakes hook, it goes out with little fanfare, with one final addict urged toward quitting (doing so in front of TV cameras, which kind of makes it okay to make light of the program, right?). With the show coming to an end, Jessica Jardine is seeking your assistance in starting a Scared Straight-style program to warn viewers of the dangerous allure of Duck Dynasty.
---
REGULAR COVERAGE
Wilfred (FX, 10 p.m.): On the occasion of Jenna's birthday, the show deals with the delicate art of gift-giving. If anyone needs advice on the delicate art of gift-wrapping, let it be known that Rowan Kaiser knows his way around a Scotch Tape dispenser.
Graceland (USA, 10 p.m.): The synopsis for tonight's episode promises underwater sequences, so Genevieve Valentine recommends that viewers keep all their valuables and handheld electronics in a plastic bag until the hour is up.
---
TV CLUB CLASSIC
Monty Python's Flying Circus (11 a.m.): For Special Achievements in the Field of Funny Names, Zack Handlen recognizes Flying Circus' "It's A Living," the episode that introduced the world to Raymond Luxury Yacht and the somehow more cumbersomely named political candidates of the Silly Party, the Slightly Silly Party, and the Very Silly (Independent) Party. This is Kevin Philips-Bong, signing off. 
Gilmore Girls (1 p.m.): Bunheads Renewal Watch, Week 21: We've been reduced to prodding ABC Family for an answer via headline, so we could use the spa day Lorelai and Emily take in the second of this week's Gilmore Girls episodes. If David Sims' carries any more Amy Sherman-Palladino-related stress in his shoulders, he's liable to crack his own collarbone.
Friends (3 p.m.): The TV Roundtable has already had its say about "The One With The Boobies," but where do Sonia Saraiya and Joe Reid stand? Fisher Stevens is standing by to over-analyze their answers.
---
WHAT ELSE IS ON?
The Big Bang Theory (CBS, 8 p.m.): Relive Bob Newhart's visit to the show with "The Proton Resurgence," and maybe figure out a way to break the thing down to just his appearance, the highlight of the episode and a guest spot worthy of a short with a BBT-esque title like "The Proton Isolation" or something.
Project Runway (Lifetime, 9 p.m.): A longtime staple of the TV Club lineup, Project Runway's jersey was officially hoisted into the rafters at the end of its 11th season—we can no longer bring ourselves to force someone into watching 90 minutes of this thing on a weekly basis. With Phil Dyess-Nugent watching and reporting back on the première, however, we can temporarily "make it work." (Hooray for moldy catchphrases!)
Music Mavericks (Ovation, 9 p.m.): You probably don't need another biography series to let you know about the impact David Bowie and Elton John have had on the last four-plus decades of pop. But how else are future generations supposed to accidentally stumble across footage of Labyrinth's "Dance Magic"? The Internet? That's preposterous.
ET On OWN (OWN, 10 p.m.): Tonight's "High In Hollywood Uncovered" special is either a piece of smart counter-programming (re: the Intervention finale) or a victim of poor timing (re: the death of Cory Monteith). Either way, we can all agree: The title "High In Hollywood Uncovered" makes little to no grammatical sense.
The Palm Beach Story (TCM, 8 p.m.): Preston Sturges and Joel McCrea follow their Sullivan's Travels teamup with a whip-smart screwball comedy concerning a quarreling couple, a boozed-up hunting club, and that essential component of any late-Depression Sturges comedy: millions of dollars.
Blast Vegas (Syfy, 9 p.m.): Of course, if "whip-smart" isn't quite your bag, there's this week's Syfy Original, which can't possibly rise to the, er, heights of Sharknado—but it does feature Frankie Muniz and Barry Bostwick! (Hey, where are you going? Didn't you read us write "Barry Bostwick"?)
Auto Racing: Australian V-8 Supercars (Speed, 8 p.m.): Take your pick of simulcasted international sporting events tonight: The British Open, the Tour De France, or, causing a thunder Down Under: SUPERCARS! What makes them so "super," you might ask? Why, rocketing to Earth as infant cars when the planet Krypton exploded, boasting horsepowers much greater than those of ordinary mortal cars, of course!
---
IN CASE YOU MISSED IT
Futurama: The show turns its satirical gaze toward the Saturday-morning cartoons of the 1970s and '80s—kind of like that one episode of Mighty Mouse: The New Adventures, but with fewer pointed criticisms of The Real Ghostbusters, which Dennis Perkins appreciates.